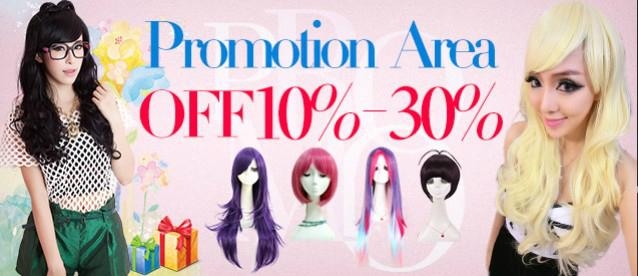 YI WU ZI PING WIGS
Welcome!
Thank you for visiting wig-supplier.com, where you will find thousands of wigs and cosplay related items offered at incredible wholesale prices. A quick look around our site will reveal our massive range of first-rated products.

About us:
Yi wu zi ping wigs Co.LTD is dedicated to offer various synthetic wigs(cosplay wigs,fashion wigs,and lace wigs),100%human hair wigs,hair extentions and cosplay costumes.we have our own factories which are dedicated to produce according to our compnay's orders. so we are able to offer customers with best and best prices compared with other similar supliers.

We have more than 3 years experice of inernational busienss .and we have ebay department, Amazon departmentn, B2C department and Alibaba department, 15 sales persons . so our company are not only professional of dealing with B2B customers, but also have no problem to satisfy those customers of small orders. Most of our products are in stock and ready to ship. so no MOQ is needed.
Finally, yi wu zi ping wigs Co. LTD are located at YIWU, a world-famous internatioal trade city, with huge kinds of amazing products .
Please feel free to contact us for more information: [email protected]. www.wig-supplier.com We are ready to help you with any question.

Our Promises:
Provide only the best price and ensure the highest quality. Professinal service and payment process makes it so simple to work with us. Help you discover the best cosplay accessoriese from China .